The Nam June Paik Art Center is holding its first exhibition since its opening. It is the first exhibition after employing the first foreign curator in Korea to organize and hold international exhibitions. The German curator Tobias Berger announced that the exhibition will display artwork that reflect the concept of "extremes" which appear in Nam June Paik's artwork. Adopted from Nam June Paik's original idea of an "Information Super Highway," the "Super Highway" implies the speed concept of his minimal video piece "Button Happening" and his high speed video piece "Lake Placid '80."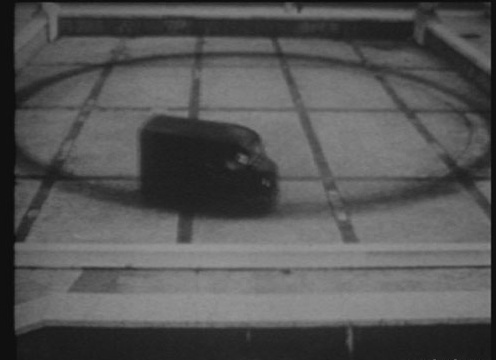 Abramovic,Ulay_Relation in Movement_Video Installation, 35min 21sec_1977
Pak Sheung Chuen_Untitled_35㎜ film installation_2008
Sue Tomkins_Untitled_Drawings_2008


"Button Happening" a 2-minute video that records a performance of Nam June Paik buttoning and unbuttoning his jacket. The large-sized installment "Corns" by Dennis Oppenheim and the miniatures of Jin Ham which can only be seen through a microscope reflect two extreme concepts- small and big. In addition to these pieces, pieces from Young-Hae Chang Heavy Industries, a 20 minute film leader by Fluxus, pioneer films from Robert Breer, the most well-known independent film director, and "Relation in Movement," a 1970s video piece by Abramovic/Ulay are put on display. The exhibition also displays pieces of contemporary fluxus artists and international and domestic young artists.

Dennis Oppenheim_Cones_Installation, Plexiglas_2006
Taro Shinoda_God Hand_ Installation _2002
Xijing Men_PR China Beijing Olympics_ Installation _2008
The exhibition mainly displays video pieces and installments. However, it also provides an opportunity to view fluxus films and pieces made by contemporary artists that cannot be seen easily. However, whether the concept of 'speed and extreme,' which can also be seen in other contemporary art exhibitions, fully reflects the technological experiments of Nam June Paik, who led the modern media art field, is questionable. Whether the exhibition was an exhibition of a unique theme for the Nam June Paik Art Center, which is decorated with the words "Korea's first," is also questionable.

IAN Art Critic